Digitalni pomočnik SID banke
V SID banki smo na naši spletni strani dobili novega digitalnega pomočnika 🤖 oziroma t.i. Chatbot s katerim lahko klepetate, hkrati pa bo novi pomočnik obiskovalcem naše spletne strani olajšal iskanje informacij in produktnih podstrani. 
Z digitalnim pomočnikom bo iskanje ob obilici informacij na naši spletni strani sedaj mnogo lažje in hitrejše. Chatbot bo tako vaš novi asistent, ki vam bo na voljo 24/7 in na čigar odgovore vam ne bo potrebno čakati, saj vam bo odgovoril takoj.
Chatbot vam omogoča postavljanje vprašanj oz. ključnih besed glede na vsebino, ki vas zanima, lahko pa sledite vnaprej ponujenim možnostim vodenega pogovora. 🗣
Digitalnega pomočnika najdete na desnem spodnjem robu naše spletne strani, kjer bo vaš hišni pomočnik, ki vam bo pomagal poiskati najrelevantnejše informacije.
Vabljeni, da ga preizkusite. 🍀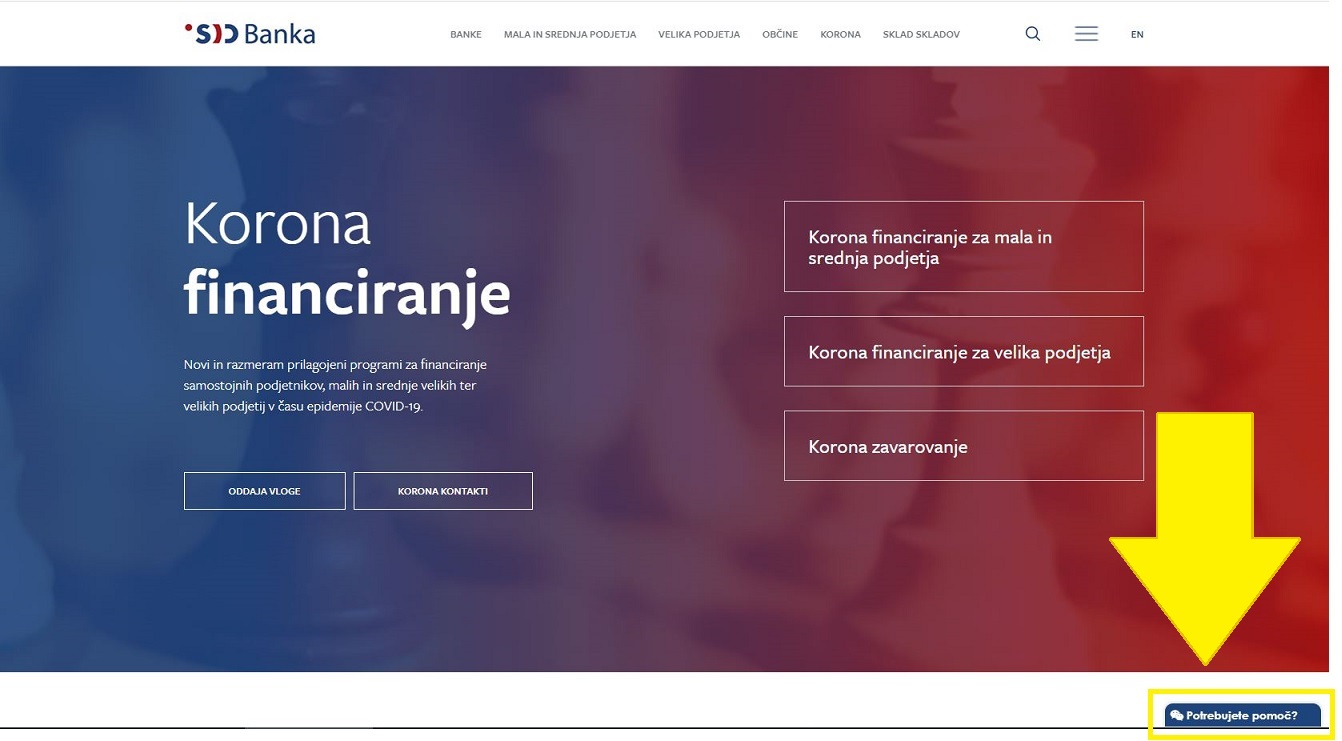 Additional exports in 2017
06. July 2020
SID Bank successfully launched Covid-19 response bonds in the amount of EUR 350 million on the international capital markets. The funds from the bonds will be used to finance the...
02. October 2019
SID Bank signed the agreement to finance set up and implementation of investment advisory services for various types of investments, so as to provide additional technical assistance to...
All rights reserved © 2017 SID - Slovenska izvozna in razvojna banka, d.d., Ljubljana